Carlyle ends negotiations to buy Korean bakery chain
Mar 17, 2021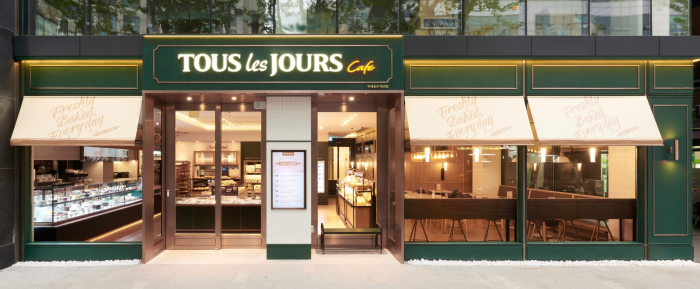 The Carlyle Group has terminated three-month talks with South Korea's CJ Group to buy the country's No. 2 bakery chain Tous Les Jours, after failing to narrow differences on detailed conditions.
The US private equity firm and the CJ Group finally decided to discontinue negotiations, according to investment banking sources on Mar. 10.
After signing a memorandum of understanding in December of last year, both sides tentatively agreed on a 270 billion won ($236 million) price tag for the bakery chain, but they failed to agree on detailed conditions, which the sources blamed on a rebound in sales at Tous Les Jours and other Korean food industry outlets since the beginning of this year.
CJ had talked up the bakery's upside potential which Carlyle played down, the sources said.
For the time being, CJ Group will concentrate on improving profits and the brand recognition of Tous Les Jours, instead of looking for a new buyer, a CJ official told Market Insight.
Since 2019, CJ Group had been privately tapping strategic buyers and private equity firms to carve out the bakery chain from CJ Foodville Corp., but failed to reach a deal due to price differences. The Korean business group turned to a public auction for the unit in August 2020. 
Its earlier bidders included Singapore-based Affirma Capital; South Korea's chemical and steel-focused KG Group; JKL Partners; and a consortium of NH Private Equity and Opus Private Equity. 
The food and entertainment-focused CJ Group has been shedding non-core assets to shore up its bottom line. In 2019, CJ Foodville sold the coffee chain A Twosome Place to Anchor Equity Partners for 203 billion won.
Last month, Carlyle announced an agreement to buy $200 million worth of new shares in Kakao Mobility Corp. as a pre-IPO investment in the transportation arm of South Korea's top messaging app operator.
Write to Chae-Yeon Kim at [email protected]