China's economic slowdown top concern of Asian companies
Nov 13, 2015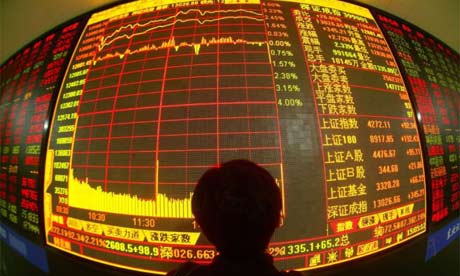 The tepid Chinese economy has overtaken volatile currency markets as the biggest risk facing Asian-Pacific companies, according to a recent survey of financial officers conducted by J.P. Morgan.
     China's economic slowdown was seen by respondents as the largest factor influencing corporate performance, at 48%, compared with 13% in the previous poll. Forex volatility took second place at 24%. Commodity prices and rising U.S. treasury bonds yields both received 13%.
      The survey, conducted out of Singapore at the end of October, received replies from about 80 top financial officers at companies based in Japan, China, India and elsewhere. The respondents spanned a wide variety of sectors, including finance, commodities, retail and information technology.
     Foreign exchange volatility ranked highest in the previous survey taken during the quarter ended in March. Many anticipated a U.S. rate increase boosting yields on U.S. Treasury notes and skewing exchange rates. Now it appears those issues have taken a back seat to the Chinese economy, which has showed strong signs of waning since the summer.
     Amid a strong U.S. economy, the focus shifted away from U.S. monetary policy and toward the long-term growth prospects of companies worldwide, including those in emerging nations, according to Muhammad Aurangzeb, CEO of Asia-Pacific corporate banking at J.P. Morgan.
     Aurangzeb emphasized China's importance, saying its economy has entered a stable growth phase but will still produce hundreds of billions of dollars' worth of value every year.
     "The challenge is how businesses align their strategies and structure themselves accordingly in order to take advantage of the opportunities presented as a result of the economy's changing dynamics," he cautions.
Source: http://asia.nikkei.com/
Related news:
11.11.2015: A new twist to Asian retailing's biggest day
FedEx prepares for eCommerce boom
China is still a good long-term investment
Here's why China's malls are closing despite rising consumption
Competition cramps Country Style
Massive opportunity for China retail investment
Walmart China partner sells out
Asia travel spending trends revealed
Convenience Retail to offload Circle K Guangzhou
Fung Group tests future retail concepts